WELCOME!
Looking for sale items? Type deal in the search bar.
YES! We are offering curbside xo
Telephone: 613-937-0222 Email: mrsbsonline@gmail.com
Email or Facebook messaging are great ways to reach out 24/7
Our website represents products that you can count on us stocking regularly. We have 1000's of other items available in the store. As our inventory changes almost daily, it would be too hard to display everything on the website. There is a link below that you can see more photos of our store on Facebook.
Whether you are looking for a baptism, wedding, or Christmas gift, we have you covered. With over 4200 square feet of showroom, we can offer you more to decorate your home too! You can shop online and arrange delivery almost anywhere in Canada or you can pick up your items at the store! It is well worth the trip!
If you are travelling through the Cornwall area, make sure to put Mrs. B's Gifts & Home Decor (609 Pitt Street) in your GPS. We would love to see you.
Small Business of the Year Award!
Voted Cornwall's Favourite Gift Shop
multiple years in a row!
Follow us on Facebook to see more photos and keep up on all of our special events and newest seasonal items www.facebook.com/mrsbsgifts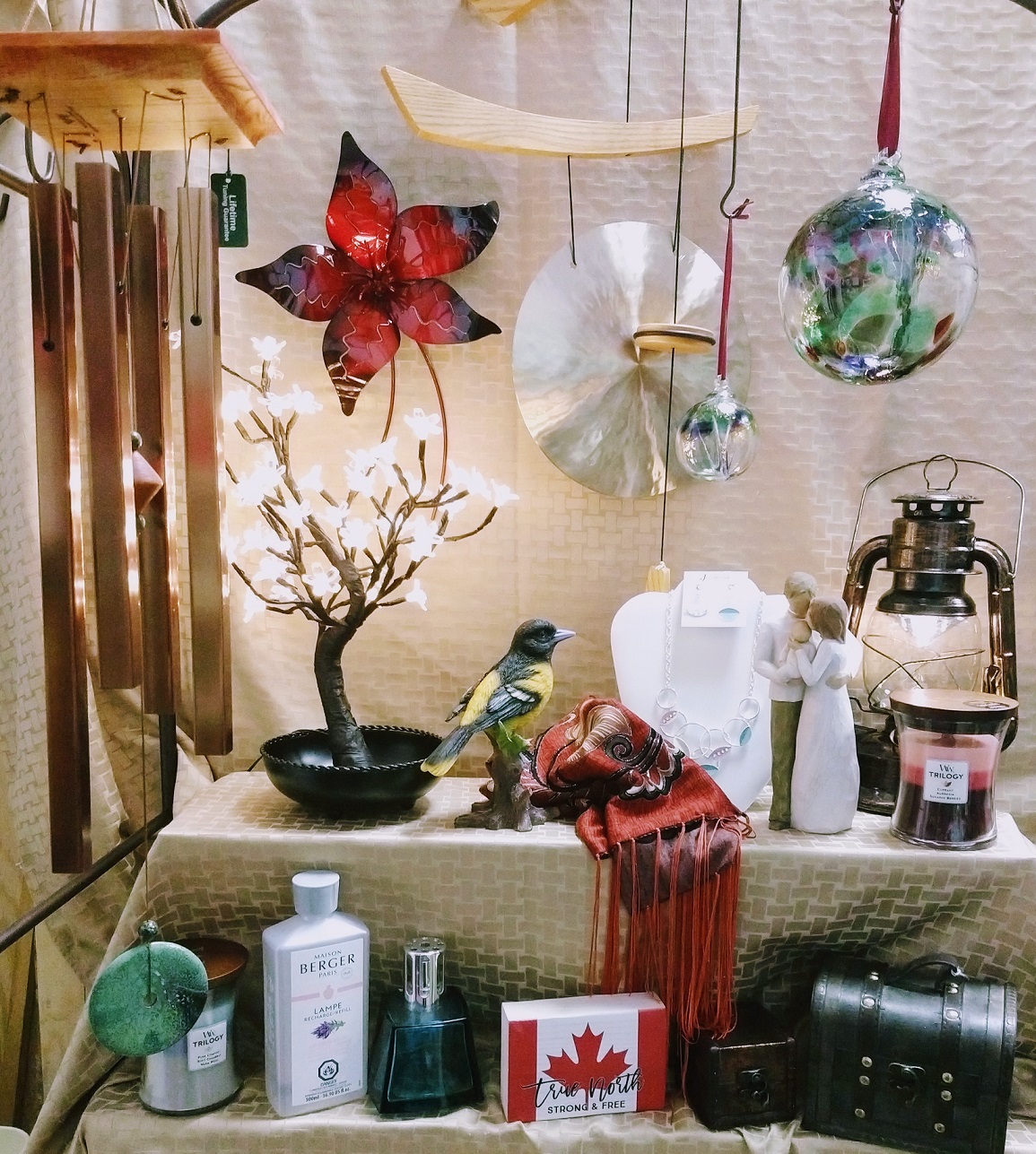 Subscribe to our mailing list



Want to know the latest news from Mrs. B's Gifts & Home Decor? Sign up for our newsletter below by clicking on the link to receive invitations to special in-store events, news about upcoming sales, and to know when new product lines arrive in-store or online.
Authorized dealer of Crossroads Candle, Willow Tree®, Lampe Berger®, Bradford Exchange®, Lug Canada®, Lang® Calendars,
Woodstock® Chimes, WoodWick®, Peepers®, and more!